$455k suit against Moscow airport over terrorist attack rejected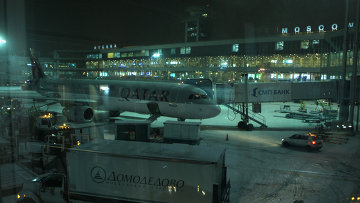 16:41 27/08/2013
MOSCOW, August 27 (RAPSI, Diana Gutsul) - The Moscow Presnensky District Court rejected on Tuesday the lawsuit filed by Yelena Krivolutskaya, a victim of a terrorist attack at the Domodedovo airport held in January 2011, on the recovery of 15 million rubles ($ 455.147 million) from the airport, her attorney Igor Trunov told RAPSI.
The lawyer will appeal the ruling in the Moscow City Court.
On January 24, 2011, a suicide bomber detonated a bomb in the airport's international arrivals hall, killing 37 people and injuring 172. Investigators said Doku Umarov is suspected of directing an organized criminal group headed by Aslan Byutukayev and Supyan Abdullayev, which planned the attack. Magomed Yevloyev, the alleged bomber, is thought to have trained at a terrorist camp in Ingushetia.
The prosecutor's office maintains that Islam and Ilez Yandiyev, Akhmed Yevloyev and Bashir Khamkhoyev helped Yevloyev get to Moscow, where he was given a bomb at an apartment rented by the suspects. The individuals also chose the most populated area at the airport - the international arrivals hall - and sent him to the airport to commit the terrorist attack.
Krivolutskaya, 49, was at the epicenter of the explosion at the airport, but managed to survive. She was heavily injured and taken to an intensive care unit. She had to undergo several operations, and eventually lost her capacity to work. She has been granted an official disabled status.