Bribery is most common corrupt practice in Russia, Prosecutor General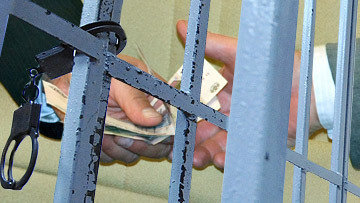 13:30 23/12/2011
MOSCOW, December 23 - RAPSI. Bribery has been identified as the most common corrupt practice in Russia, as it accounts for a third of all the corruption offences uncovered in 2011, Prosecutor General Yuri Chaika said on Friday.
Among the crimes referred to as corruption practices are abuse of office, forgery by an official, illegal engagement in business activities, bribery etc.
"Prosecutors have uncovered over 31,000 corruption crimes and roughly one of third are acts of bribery," Chaika said at a coordination meeting of heads of law enforcement agencies.
Chaika also said prosecutor's offices uncovered 255,000 offences during the 2010-2011 anti-corruption campaign.