Interior Ministry seeks to confiscate property of individuals engaged in corruption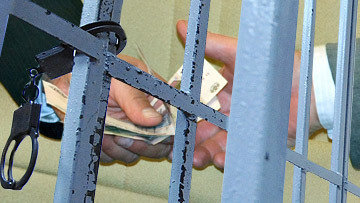 15:24 09/12/2011
MOSCOW, December 9 - RAPSI. The Interior Ministry proposed seizing the property of individuals engaged in corruption if they cannot prove they received it legally in court, Alexei Ryabtsev, the deputy head of the ministry's Economic Security and Opposition to Corruption Department, told journalists on Friday.
"The law on combating corruption is planned to be amended. Property that has been proved as having been purchased illegally is confiscated. The interior minister plans to seize the property of convicts who fail to prove that he received it legally," Ryabtsev said.
He added that the damages caused by corruption cases in the last nine months totaled 4.6 billion rubles ($145.78 million). Some 80 percent of the damages were recovered.
However, according to Ryabtsev, property is rarely confiscated. This measure was applied only to 60 of 9,500 convicts.