Over 124 tons of sanctioned food products seized in Russia in 2016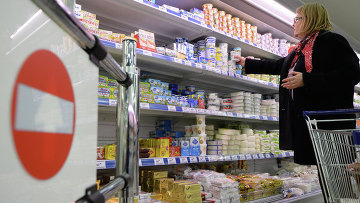 11:56 24/04/2017
MOSCOW, April 24 (RAPSI) – Russia's consumer rights protection agency Rospotrebnadzor seized 124.2 tons of sanctioned food products in 2016, according to the watchdog's statement.
Amount of the food seized last year increased in two and a half times compared with 2015, the statement reads. In 2015, 49.6 tons of banned products were busted.
Moreover, the watchdog revealed 3.8 tons of sanctioned products in the first 4 months of 2017.
Since August 2014, over 175 tons of fruits and vegetables, 4 tons of milk products, 2 tons of meat products have been seized in Russia, Rospotrebnadzor announced.
In total, the consumer rights watchdog has inspected more than 111,000 retail sales facilities, distribution centers, markets and fairs as well as child educational institutions for presence of sanctioned food products since August 2014.