Import of over 10,700 tons of food banned in Russia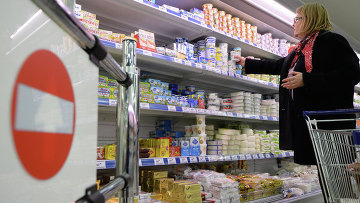 10:52 28/11/2016
MOSCOW, November 28 (RAPSI) – The consumer rights watchdog Rospotrebnadzor announced on Monday that more than 10,700 tons of food were added to import ban list so far this year.
The watchdog claims that restrictions were in place because of poor transport conditions, lack of proper documents, problems with quality and safety of food products.
The quarantine control regime was introduced at 242 customs checkpoints.
Over 1,100 batches totaling more than 49,000 tons of food being brought to Russia were checked.
Earlier this month Rospotrebnadzor said that about 16,000 inspections were conducted at companies involved in manufacture and distribution of meat products. As a result, over 50 tons of sub-standard meat products were removed from the stores.