Hungary gives wanted Georgian ex-Justice Minister refugee status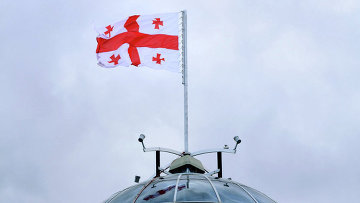 10:34 21/04/2015
MOSCOW, April 21 (RAPSI) – Georgian ex-Justice Minister Zurab Adeishvili who is wanted over allegations that he exceeded his authority and other crimes has been granted refugee status in Hungary, RIA Novosti reported on Tuesday, citing Georgian lawmaker Mikheil Machavariani.
Georgia's Main Prosecutor's Office has been notified of the withdrawal of Interpol's Red Notice for Adeishvili, currently a consultant in the Ukrainian government.
However, Machavariani said refugee status is not a sufficient reason for ending Interpol's search for Adeishvili.
"Interpol monitors the situation to determine if a wanted person could be persecuted for political reasons and makes a decision accordingly," Machavariani said.
Adeishvili stands charged with alleged torture of prisoners and a plan to bankrupt Cartu Bank, as well as the dispersal of an anti-government rally on November 7, 2007 and illegally breaking into and shutting down Imedi TV.
Georgia placed Adeishvili on the international wanted list in 2013 for abuse of office, including for mercenary purposes, for organizing inhumane and humiliating treatment of prisoners, and for falsifying evidence in a criminal case.
In January 2013, the Tbilisi City Court issued an arrest warrant in absentia for Adeishvili. The Georgian Main Prosecutor's Office requested an arrest warrant and extradition from Ukraine, which Ukraine refused to do.
After the coalition Georgian Dream won parliamentary elections in 2012, several officials in the United National Movement were charged with criminal offenses. The United National Movement, which ruled Georgia from 2003 to 2012, has accused the new government of persecuting its members on political grounds.