Kazakhastan may allow the wife of fugitive BTA Bank ex-CEO to return to Italy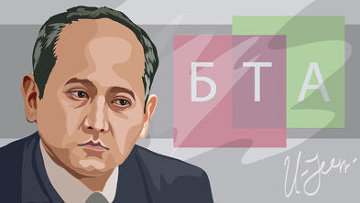 14:27 23/07/2013
ROME, July 23 (RAPSI) - Kazakhstan may allow Alma Shalabayeva, the wife of former BTA Bank Chairman of the Board Mukhtar Ablyazov, to return to Italy, the country from which she was deported this past May, Kazakh Prime Minister Serik Akhmetov told the Corrie Della Sera newspaper.
On May 31, Mukhtar Ablyazov's wife and daughter were deported from Italy to Kazakhstan for the possession of false Kazakh passports. The deportation was preceded by a visit from Kazakhstan's Ambassador to Italy's Interior Ministry official Giuseppe Procaccini. A midnight sting operation which followed failed to produce Ablyazov himself, but resulted in a scandal which led to Procaccini's resignation and damaged the reputation of Italy's current government headed by Enrico Letta.
In July, Kazakhstan issued a non-custodial sentence to Shalabayeva for holding a forged passport.
According to Akhmetov, Shalabayeva is currently living in Almaty on orders not to leave, but retains freedom of movement around the city and unrestricted visits and interaction. "She is not a subject to torture and unusual or cruel punishment," - the Kazakh Prime Minister added.
Kazakhstan is seeking Ablyazov's extradition. He fled to the UK after the Kazakh government acquired a stake in BTA in 2009 and the bank came under the control of its sovereign wealth fund Samruk-Kazyna. He was granted political asylum in Britain in 2011.
In 2009, BTA filed a suit on the alleged embezzlement of $6 billion by its former top managers in the London High Court. In May 2011, the court accepted the bank's complaints against former board chairman Mukhtar Ablyazov. In February 2012, it ruled in absentia to detain Ablyazov for 22 months for contempt of court and deprived him of the right to defend his interests.
Ablyazov has since disappeared and is believed to have fled the UK.
He maintains that the charges against him are politically motivated and refuses to disclose his whereabouts.