Israel sees no reason to seek information on Polonsky from Russia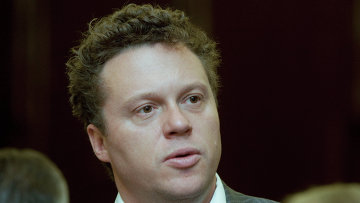 15:20 28/06/2013
TEL AVIV, June 28 (RAPSI) - The Israeli Interior Ministry does not find it necessary to ask the Russian authorities for information on businessman Sergei Polonsky while considering granting him Israeli citizenship, spokesperson for the ministry's Population and Migration Authority Sabine Haddad told RIA Novosti.
On June 14, Polonsky was officially charged with embezzling over 5.7 billion rubles ($176.2 million) from the Kutuzovskaya Milya cooperative residential construction project's participants. As Polonsky failed to arrive to the investigator when he was summoned, charges were brought against him in absentia in the presence of his attorney.
His whereabouts are uncertain. He was until recently on bail in Cambodia, where he was arrested together with two Russian friends, Konstantin Baglay and Alexander Karachinsky, on December 30, 2012, for having allegedly attacked the six-person crew of a boat ferrying them from a Cambodian island to Sihanoukville.
In April 2013, Polonsky was released from the prison, but was forbidden from leaving the country.
On June 20, lawyer Diana Tatosova said Polonsky is hoping to become an Israeli national.
"Everyone who seeks Israeli citizenship must provide a specified package of documents, including a paper certifying that they have no criminal record. This is the duty of the applicant. We do not request such information from the Russian authorities," Haddad said.
She added that the Population and Migration Authority, which is responsible for citizenship issues, has not sent any requests concerning Polonsky to Russia.
Deputy Interior Minister Faina Kirschenbaum told Russian journalists that the fact that a certain individual is being investigated, especially in connection with an economic crime, is not a reason for denying a Jew's right to Israeli citizenship.
"If the incoming person had some problems in the country of his or her previous residence, it is for the Interior Ministry to decide whether or not the said person should be given Israeli citizenship," Kirschenbaum said. "The minister often grants the request, especially when the issue at hand concerns economic crimes."
Micky Rosenfeld, the foreign press spokesman for the Israeli police, said he has no information about any contacts with Russian colleagues concerning Polonsky.