Fugitive businessman Polonsky plans to get Israeli passport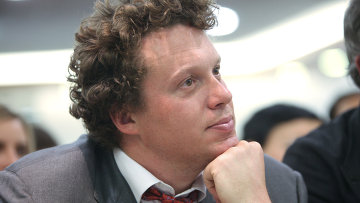 10:31 20/06/2013
MOSCOW, June 20 (RAPSI, Diana Gutsul) - Businessman Sergei Polonsky, who has been charged in absentia with embezzling 5.7 billion rubles ($177.5 million), is hoping to become an Israeli national, lawyer Diana Tatosova told RAPSI.
"Mr. Polonsky does indeed want to receive Israeli citizenship. My assistants and I are preparing the necessary documents for his application. It is not a secret," she said.
Polonsky, once one of Russia's wealthiest men, has been officially charged with embezzling over 5.7 billion rubles from participants in the Kutuzovskaya Milya cooperative residential construction project in Moscow. As he failed to answer the investigator's summons, charges have been brought against him in absentia in the presence of his attorney, the Interior Ministry reported earlier.
The investigators believe that Polonsky stole the money from the future owners who invested in Kutuzovskaya Milya. Over 80 individuals have reportedly been recognized as victims. If found guilty, he may be sentenced to up to 10 years in prison.
Polonsky's whereabouts are uncertain. He was until recently on bail in Cambodia, where he was arrested together with two Russian friends, Konstantin Baglay and Alexander Karachinsky, on December 30, 2012 for attacking the six-person crew of a boat ferrying them from a Cambodian island to Sihanoukville. In April Polonsky was released from the Cambodian prison, but was forbidden from leaving the country.
However, earlier this week Israeli Channel 9 showed footage of a man who resembles Polonsky standing on a balcony with a young brunette in the center of Tel Aviv.