Antitrust watchdog approves VTB's purchase of Swedish Tele2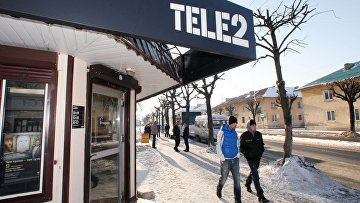 18:25 03/04/2013
MOSCOW, April 3 – RAPSI. Russia's antitrust watchdog has approved a deal allowing the country's second-largest lender VTB Bank to buy the cell phone network business of Swedish telecom operator Tele2, Federal Anti-Monopoly Service head Igor Artemyev said on Wednesday.
"We'll issue a positive decision today," Artemyev said.
VTB Bank announced last Wednesday it was acquiring 100 percent of Tele2 Russia, the country's No. 4 telecom firm with operations in 43 Russian regions and 22.7 million subscribers, for $2.4 billion and assuming the mobile operator's debt of $1.15 billion.
Artemyev also said the antitrust watchdog had not received any other bids for the purchase of Tele2 Russia.
Last week, A1, the investment vehicle of Alfa Group, owned by Russian tycoon Mikhail Fridman, said it would challenge the deal, claiming the transaction ran counter to the interests of minority shareholders at Tele2 and the Kinnevik investment company that controls the Swedish telecom holding.
But Tele2 spokesman Lars Torstensson said Tele2 saw no threat in A1's stated intention to take legal action because to his knowledge, neither Alfa Group nor its divisions were minority shareholders of Tele2 or Kinnevik.
A source familiar with the deal told Prime news agency the transaction will be closed in the coming days.