Authorities raid German NGOs in Moscow and St. Petersburg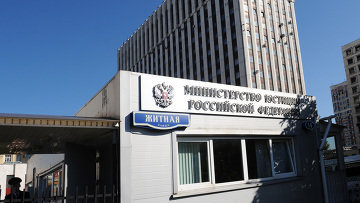 13:44 27/03/2013
BERLIN, March 27 - RAPSI, Semyon Nekhoroshkin. Local authorities raided the offices of two German NGOs in Moscow and St. Petersburg on Tuesday for the second time in a week.
The inspectors confiscated the Konrad Adenauer Foundation's computers in St. Petersburg to examine their software, a representative of the organization said.
Earlier this month, the St. Petersburg Prosecutor's Office announced selective audits of some 5,000 NGOs based in the city. Similar checks are underway in other Russian cities.
Russian NGOs are being investigated to ensure their activities comply with their charters, the Justice Ministry said on March 25.
In the event that violations are detected, the ministry will take action as prescribed by the law, the ministry said.
The Russian Amnesty International office was searched by inspectors from the local prosecutor's office and the tax authority, Pavel Chikov, the head of the Agora interregional association of human rights groups, said on Monday. They demanded a number of documents and a photocopy of the office's director Sergei Nikitin's passport.
The Moscow office of the For Human Rights movement and Social Information Agency were later searched by the local prosecutor's office, the tax authority and the Justice Ministry, according to media reports.
In early March, members of the Presidential Council for Civil Society and Human Rights asked Prosecutor General Yury Chaika to explain the recent inspections of NGOs. His spokesperson was quoted by the media as saying that the prosecutors were interested in the NGOs' funding sources and the nationality of their sponsors.
The Konrad Adenauer Foundation was already searched last week, spokesman Matthias Barner told RIA Novosti. The office staff was asked to submit the organization's records. "We handed over the records. This week, the inspectors came back and took the computers, citing the need to verify the licenses of the software installed as the reason for doing this," Barner said.
The foundation's representative in St. Petersburg said he was not authorized to comment on the issue and referred the reporters to its headquarters in Germany.
According to unofficial data, another German NGO office was searched in Moscow on Tuesday, the Friedrich Ebert Foundation.
Peter Donaiski, press secretary of the Bonn-headquartered foundation, confirmed that their Moscow office had been searched for a second time.
The highly controversial law on NGOs, which took effect last November, requires politically active NGOs with foreign funding to register as "foreign agents." Once registered, these NGOs face heightened scrutiny. They are required to file regular disclosures with the government and to mark all materials disseminated via major channels as the product of a "foreign agent." The law also requires NGOs to publish a biannual performance report and to carry out an annual financial audit.