Russian Justice Ministry launches large-scale audit of NGOs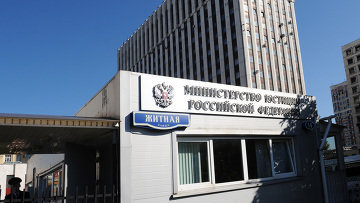 17:16 25/03/2013
MOSCOW, March 25 - RAPSI. Russian NGOs are being investigated to ensure their activities comply with their charters, the Justice Ministry said on Monday.
In the event that violations are detected, the ministry will take action as prescribed by the law, the ministry said.
The Russian office of Amnesty International was searched by inspectors from the local prosecutor's office and the tax authority, Pavel Chikov, the head of the Agora interregional association of human rights groups, said on Monday. They demanded a number of documents and a photocopy of the passport of the office's director Sergei Nikitin.
The Moscow office of the For Human Rights movement and Social Information Agency were later searched by the local prosecutor's office, the tax authority and the Justice Ministry, according to media reports.
Earlier, members of the Presidential Council for Civil Society and Human Rights asked Prosecutor General Yury Chaika to explain the recent inspections of NGOs. The human rights activists at Agora have stated that they are receiving letters from across Russia regarding inspections by local prosecutor's offices.
"In some cases, inspectors refer to an order from the Prosecutor General's Office to check the NGOs for compliance with the federal law on extremism," Agora stated.
"However, this explanation seems odd, given that the representatives of fire, tax, labor and other inspectorates often attend these inspections."
Agora has also asked the prosecutor general if the "prosecution agencies have indeed received information that tens, if not hundreds of NGOs under inspection, may be involved in extremist activity."
The Kommersant newspaper wrote in early March, citing Chaika's spokesperson Marina Gridnyova, that the prosecutors, the Federal Tax Service, and the Justice Ministry had launched wide-scale inspections of NGOs.
The prosecutors are interested in the NGOs' funding sources and the nationality of their sponsors.
Gridnyova said these inspections will be held across the country "in compliance with the Prosecutor General's Office's action plan." Human rights champions regard the inspections as the first step toward compiling a list of "foreign agents" among NGOs.
The highly controversial law on NGOs, which took effect last November, requires politically active NGOs with foreign funding to register as "foreign agents." Once registered, these NGOs face heightened scrutiny. They are required to file regular disclosures with the government and to mark all materials disseminated via major channels as the product of a "foreign agent." The law also requires NGOs to publish a biannual performance report and to carry out an annual financial audit.