YouTube accused of compromising law on 'harmful information'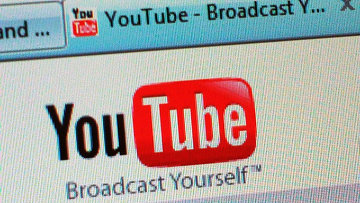 14:03 20/03/2013
MOSCOW, March 20 - RAPSI. The consumer rights regulator (Rospotrebnadzor) has announced that Google, as the owner of YouTube, is acting in disregard of Russian legislation and "continues to compromise Russia's efforts to protect children from harmful information," gazeta.ru writes, citing the post on the regulator's website.
The regulator points out that video clips pose the most potential danger to children because "they often combine several types of information promoting suicide, such as video and audio content and text commentaries, presented in a light-hearted manner."
As of March 18, the regulator has analyzed 1,309 websites to determine whether they contain information promoting suicide and detailing different ways to end one's life and has taken 1,164 decisions on closing these websites. Over 40 decisions have been taken with regard to YouTube videos, which the regulator believes to contain information promoting or explaining how to commit suicide.
The law On Protecting Children from Information Harmful to Their Health and Development stipulates that an automated register of domain names be established for identifying websites which contain prohibited information, in particular, child pornography, ways of committing suicide and instructions on how to make drugs.
This provision came into force on November 1, 2012. If a website is found to host this kind of information, it may be blocked without the courts involvement. YouTube was put on the register of prohibited domain names, but was removed from it almost immediately.