Russian region blocks YouTube over anti-Islam video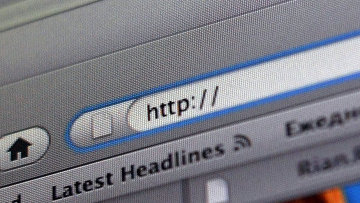 11:34 19/09/2012
MOSCOW, September 19 - RAPSI. Access to YouTube was suspended by Rostelecom in the Russia's Omsk Region in response to a letter sent by the regional prosecutor's office urging the company to stop distributing "Innocence of Muslims" for fear that the film will disseminate extremist ideas, Rostelecom said.
Rostelecom is Russia's one of the largest telecoms operator.
On Tuesday, a representative of Rostelecom's Omsk subsidiary technical support said that access to YouTube was blocked at 17.00 local time (14.00 Moscow time) because there was illegal content posted on the portal. Access was resumed several hours later.
"Rostelecom announced that access to YouTube was not blocked all over Russia. Access to the site was temporarily suspended in Omsk and the Omsk Region due to the letter written by the Omsk Region's Prosecutor's Office," the operator's website reports.
"Currently, Rostelecom offers free access to YouTube for both residents of Omsk and across the entire country," the press release reads.
The letter attached to the report and signed by the acting Omsk Region prosecutor reads that "free access to the aforementioned Internet resource (YouTube) may result in the dissemination of extremist ideas in the region, as well as extremist crimes" and "in order to stop the distribution of the aforementioned film ("Innocence of Muslims") it is necessary to take measures to block access to the video material posted on the website."
Earlier, Russia's telecom watchdog, Roskomnadzor, urged communication operators to block access to the "Innocence of Muslims" film before the court deems it extremist.
On Monday, the Prosecutor General's Office prepared a lawsuit to recognize as extremist "Innocence of Muslims", a film that has led to Islamic protests all over the world.
The service has also recommended that founders and editors-in-chief of print and internet media to exclude publications with links to Internet resources, containing clips or the film in its entirety. The agency also said that the corresponding measures (up to suspension of activity) will be applied to organizations and editorial boards in cases of failure to comply with the requirements of laws on combating extremist activity.
Mass demonstrations have broken out in Egypt, Libya, Tunisia, and Sudan, as well as in other predominantly Muslim countries. U.S. Ambassador to Libya Christopher Stevens was killed, along with three colleagues, when rioters attacked the U.S. consulate in Benghazi on September 11.
A 14-minute US-made film trailer released last week on YouTube portrays Muslims and the Prophet Muhammad in a negative light.
The United States is strengthening the security of its diplomatic staff in countries where they may be subject to attack, while a number of Eastern countries have blocked the access to the film. At the same time, Google has dismissed the request to completely remove clips of the film from its video-hosting sections.