'Innocence of Muslims' might be recognized as extremist in Russia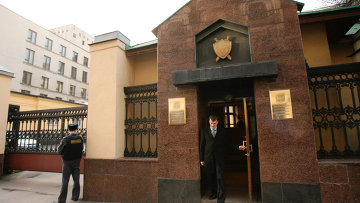 18:15 17/09/2012
MOSCOW, September 17 - RAPSI. The Prosecutor General's Office has prepared a lawsuit to recognize as extremist the film titled, "Innocence of Muslims," which has resulted in Islamic protests all over the world.
"Following the Prosecutor General's Office's inspection, a statement of claim has been prepared to declare as extremist the film that was posted on the Internet and offends the feelings of believers," Marina Gridneva, an official representative of the office, said on Monday.
The prosecutor office's final goal is to prohibit the film's distribution in Russia.
Mass demonstrations had earlier broken out in Egypt, Libya, Tunisia, and Sudan, among other predominantly Muslim countries.
U.S. Ambassador to Libya Christopher Stevens was killed, along with three colleagues, when rioters attacked the U.S. consulate in Benghazi on September 11.
A 14-minute U.S.-made film trailer released last week on YouTube portrays Muslims and the Prophet Muhammad in a negative light.