Presidential council delivers YUKOS case analysis to Dmitry Medvedev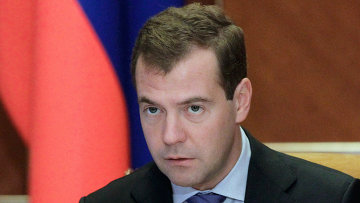 18:00 27/12/2011
GORKI, December 27 - RAPSI. Head of the Presidential Council for Civil Society and Human Rights Mikhail Fedotov on Tuesday handed over to President Dmitry Medvedev a report on the analysis of the second YUKOS case, prepared by human rights activists, RIA Novosti reports.
"Three volumes totaling 427 pages," Fedotov said, delivering the books.
At its December 21 meeting the council advised the President to initiate a review of former YUKOS CEO Mikhail Khodorkovsky's sentence in the second case brought against him. The recommendation also includes his business partner, former Menatep head Platon Lebedev. Both were sentenced to 13 years in prison for oil embezzlement and money laundering. The council has also adviseded the Prosecutor General to contest their sentences and recommended that the Investigative Committee resume the investigation into the YUKOS case.