Hermitage Capital fund publishes report on Magnitsky's death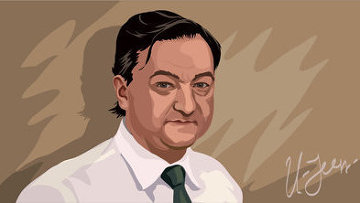 10:06 28/11/2011
MOSCOW, November 28 - RAPSI. Hermitage Capital Management fund has published a 100-page report titled "The Torture and Murder of Sergei Magnitsky and the Cover-up by the Russian Government". The report was provided to the presidential human rights council. It contains documents evidencing that all the government authorities denied Magnitsky's complaints throughout the year while he was in custody and later concealed his complaints and their responsibility for taking his freedom, health and life, reads the fund's press release delivered to RIA Novosti on Monday.
The fund says the report fully carries Magnitsky's complaints on failures to render him medical assistance and formal rejections of his appeals.
The report has been sent to the Russian presidential human rights council, parliaments of the United States, Canada and EU countries, says the press release.
It was published few days before a Monday press conference on investigation into Magnitsky's death. Among the reporters are the head of the human rights council Mikhail Fedotov and the head of the Moscow Helsinki Watch Group Lyudmila Alexeyeva.
Magnitsky, a lawyer for Hermitage Capital fund, died of cardiovascular insufficiency on November 16, 2009. His death sparked a major public outcry, and resulted in amendments to criminal procedure and a large reshuffling of officials in the penal system.
According to investigators, Magnitsky and his accomplices stole 5.4 billion rubles ($172 million) from the state by manipulating tax returns between September and October 2007.
In turn, Hermitage Capital has maintained that the investment fund had paid the 5.4 billion rubles ($172 million) in taxes, but that the money was stolen by corporate raiders with the help of law enforcement officials. Magnitsky's prosecution is attributed to this theft.
Later two out of the six individuals, who were under investigation, were sentenced to imprisonment. The others, including Magnistky, died.