Investigation of doctors responsible for Magnitsky's death finished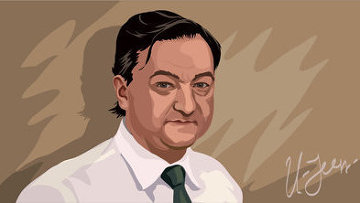 13:52 01/11/2011
MOSCOW, November 1 - RAPSI. Investigators initiated a separate trial in the case of two doctors accused of the death of Hermitage Capital lawyer Sergei Magnitsky in a pre-trial detention center and announced the preliminary investigation is finished, Investigative Committee's spokesman Vladimir Markin told journalists on Tuesday.
Hermitage Capital lawyer Magnitsky, who was charged with corporate tax evasion, died in an investigative isolation ward in November 2009. According to the Prosecutor General's Office, his death was caused by cardiovascular insufficiency.
The criminal case against Magnitsky was terminated by the Investigative Committee due to his death, but the Prosecutor General's Office decided to resume the investigation. Magnitsky's relatives have demanded that the case against him be dropped.
Markin reminded that the criminal case against doctors Kratova and Litvinova was initiated on July 18, 2011, when it was discovered that they were directly responsible for Magnitsky's death.
The case will be submitted to a court as soon as the parties familiarize themselves with case materials and as soon as the charges are approved.