Tajik prosecutor requests to release convicted Russian and Estonian pilots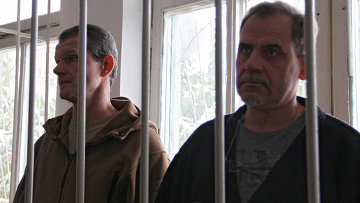 09:57 22/11/2011
DUSHANBE, November 22 - RAPSI. A regional court began on Tuesday reviewing the case of Russian pilot Vladimir Sadovnichy and Estonian pilot Alexei Rudenko, convicted in Tajikistan.
The prosecutor has requested to release the pilots. The court has recessed for deliberations.
A Kurgan-Tyube court sentenced on November 8 Sadovnichy and Rudenko to 8.5 years in prison for illegally crossing the border, smuggling and violating international air transportation rules. The pilots' sentence was met with dismay in Moscow. The Russian Foreign Ministry called the sentence "excessively harsh and politically motivated".
Rolkan Investmens' An-72 aircrafts piloted by Sadovnichy and Rudenko flew in March from Kabul to the Kurganteppa airport after delivering humanitarian aid to Afghanistan.
The pilots were permitted to cross the Tajik border.
Later, the dispatcher said they were not permitted to land, and ordered the aircrafts to return to Kabul. As the planes did not have enough fuel to fly back, the pilots landed in Kurganteppa airport where they were detained.
The prosecution's main argument was that the pilots allegedly smuggled a half-disassembled aircraft engine that they used as a source of spare parts.