Appeal against Russian pilots' sentence submitted to Tajik court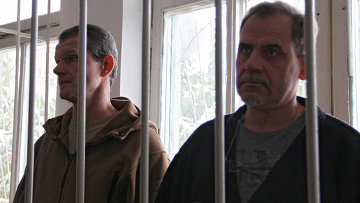 15:58 16/11/2011
DUSHANBE, November 16 - RAPSI. The appeal of two Russian pilots sentenced for contraband was officially registered in a Tajik court on Wednesday, their attorney Gulom Guboyev told RIA Novosti on Wednesday.
A Kurganteppa court sentenced on November 8 Russian pilot Vladimir Sadovnichy and Estonian pilot Alexei Rudenko to 8.5 years in prison for illegally crossing the border, contraband and violating international air transportation rules. Both pilots worked for a Russian company.
The pilots' sentence was met with dismay in Moscow. The Russian Foreign Ministry called the sentence "excessively harsh and politically motivated."
The Tajik Prosecutor's Office submitted protests against the court's decision on November 15.
Boboyev said he has gotten acquainted with the appeal.
"Our principle assessment of the sentence based on conjectures and suggestions rather than facts is described in the eight-page appeal," the lawyer said, noting that his clients also submitted cassation appeals.
According to Tajik law, the appeal has to be examined within one week.