International Legal Congress will bring together BRICS members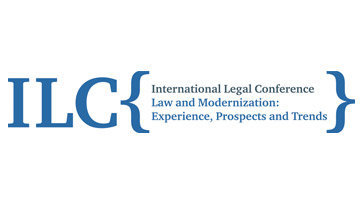 12:06 18/11/2011
Over 300 lawyers from BRICS countries (Brazil, Russia, India, China and South Africa) will participate in the International Congress, Law and Modernization: Experience, Outlook and Trends, which will be held at RIA-Novosti's International Multimedia Press Center in Moscow on December 1 and 2. The event is organized by the Russian Legal Information Agency and RIA Novosti, with the support of the Russian Bar Association and the Ford Foundation International Fellowships Program.
"We hope that this event will become a unique platform for starting a fully-fledged dialog between all parties involved in legal relations, and that it will provide solutions to current issues faced by modern jurisprudence," Oleg Yefrosinin, RAPSI's editor-in-chief, says.
Justice Ministry officials will open the Congress and tell about the implementation of Russian government policies in the area of legal knowledge and awareness. Later, key representatives of the Russian courts along with Russian and foreign participants will take part in round table discussions on state policy in the area of education and training law professionals of an international scope.
In addition, a discussion is planned on Law and the Information Space: Media, Live Broadcasting, Publishing and the Internet.
On the first day of the congress, there will be a discussion on The Outlook for Developing Free Legal Help Programs in Russia and the Realities of the Russian Legal Environment. Also the question of whether amendments to the Russian Criminal Procedure Code are designed to protect businesses is in the special discussion list.
The second day will be entirely devoted to thematic sessions. In particular, participants will discuss differences between Russian and foreign clients and criteria used by Moscow and foreign law firms in choosing partners. They will also look into ways for leading players on the market of legal services to provide quality services to Russian businesses, as well as the possibility of establishing direct partner relations with major clients without an intermediary.
Organizers of the congress believe that the panel discussions will help gather exclusive information that will be instrumental in improving legal services.
The International Legal Congress, Law and Modernization: Experience, Outlook and Trends, will be conducted in Russian and English (with simultaneous translation).
Please visit www.ilc.ria.ru to register. Registration deadline: November 25.
Please contact Olga Kostikova for all questions regarding participation in the Congress: 7 (495) 645-6601 (7067) or email to: o.kostikova@rian.ru
Venue: 4 Zubovsky Bulvar, RIA-Novosti's International Multimedia Press Center, Moscow, Russia.