Tymoshenko does not admit guilt in United Energy System's debt case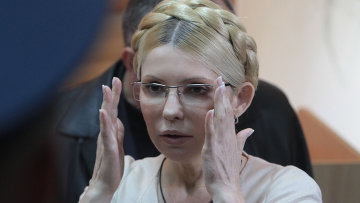 15:13 25/10/2011
KIEV, October 25 - RAPSI. Former Ukrainian Prime Minister Yulia Tymoshenko did not admit her guilt during an interrogation regarding the United Energy Systems of Ukraine's (UESU) debt and said no government guarantees had been issued for the company's liabilities, her attorney Serhiy Vlasenko told journalists on Tuesday.
Earlier, Ukrainian Prosecutor General Viktor Pshonka said Tymoshenko was interrogated as part of a criminal case filed against her due to her former company's debt. The Russian Defense Ministry demands the repayment of $405 million, which Tymoshenko's UESU owes to the ministry.
According to Vlasenko, the case investigation continues.
To date, four criminal cases against Tymoshenko are being investigated. Two are related to the UESU's activities and another case has been opened into the purchase of ambulances and the application of funds under the Kyoto Protocol.
The fourth case was launched for abuse of power in signing gas contracts between Ukrainian Naftogaz and Russian Gazprom in 2009. A Kiev district court sentenced Tymoshenko to seven years in prison on October 11. The judge declared that Tymoshenko abused her powers when she served as prime minister and issued directives regarding gas contract negotiations in Moscow, which were not properly documented, and without the government's consent.