New case opened against Tymoshenko for $405 mln embezzlement in 1990s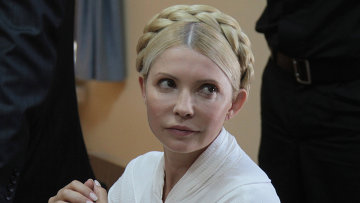 17:03 13/10/2011
KIEV, October 13 - RAPSI. The Ukrainian security services have opened a new criminal case against former Prime Minister Yulia Tymoshenko. She has been accused of embezzling $405 million of state funds in the 1990s when she headed the United Energy Systems of Ukraine, Ivan Derevyanko, the head of the Main Investigative Department said at a news conference on Thursday.
The court sentenced Tymoshenko to seven years in prison on October 11 for abuse of office in connection with gas contracts signed in 2009 between Russia's Gazprom and Naftogaz of Ukraine. The new case concerns a $405 million debt of United Energy Systems of Ukraine (UESU) to the Russia's Defense Ministry in the 1990s. Tymoshenko headed the UESU from 1995-1997.
Russia closed a criminal case against Tymoshenko several years ago as the statute of limitations had expired.