NATO concerned about former Ukrainian prime minister's sentence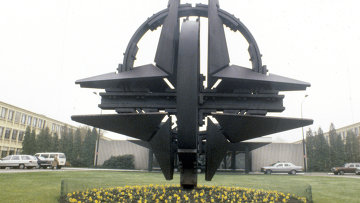 15:15 13/10/2011
BRUSSELS, October 13 - RAPSI. NATO is concerned about former Ukrainian Prime Minister Yulia Tymoshenko's sentence, NATO official spokeswoman Oana Lungescu said on Thursday.
The Ukrainian Prosecutor General's Office charged Tymoshenko with abuse of power in connection with her approval of a Russian gas contract in 2009, when she served as prime minister. Tymoshenko was arrested on August 5.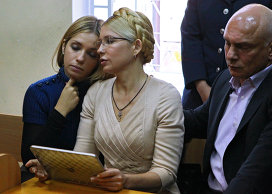 © RIA Novosti, Andrey Stenin
Yulia Tymoshenko sentenced to 7 years in prison
On October 11, a Kiev district court sentenced Tymoshenko to seven years in prison for abuse of power in signing gas contracts with Russia in 2009.
The judge declared that Tymoshenko had abused her powers as prime minister and issued directives without the government's consent regarding gas contract negotiations in Moscow, which were not properly documented.
The sentence can be appealed within 15 days at an appellate court, and then with the cassation instance as well.
The sentence has incited an uproar worldwide.
Lungescu said NATO hopes the sentence will be reversed "on the basis of the rule of law."