US administration does not support Magnitsky blacklist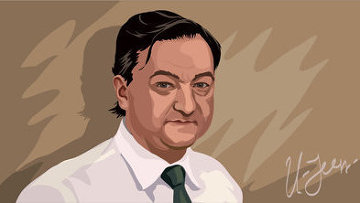 10:19 13/10/2011
MOSCOW, October 13 - RAPSI. The US Administration will not support the blacklist of Russian officials, implicated in Sergei Magnitsky's prison death, which the Congress proposed in April, but those who violated human rights may be denied entrance to the United States, Assistant Secretary of State for Democracy, Human Rights and Labor Michael Posner said on Wednesday.
Sergei Magnitsky, 37, who was accused of corporate tax evasion in relation to his work for the investment fund, died in an investigative isolation ward in November 2009. According to the Prosecutor General's Office, his death was caused by cardiovascular insufficiency.
His death evoked a major public outcry.
The criminal case against Magnitsky was terminated by the Investigative Committee due to his death, but the Prosecutor General's Office decided to resume the investigation. Magnitsky's relatives have demanded that the case against him be dropped.
In July the State Department adopted visa restrictions for dozens of Rusian officials involved in the "Magnitsky case".
Posner also reminded that, under a US law, persons, which committed serious violations of human rights in any country are not entitled to US visas.