Magnitsky blacklist provoked by Russian inaction, activist believes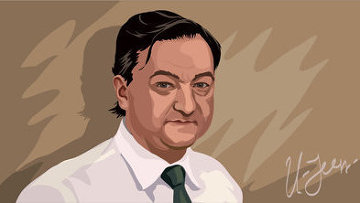 14:01 03/10/2011
MOSCOW, October 3 - RAPSI. The West was forced to introduce sanctions against Russian officials implicated in the Sergei Magnitsky case because the investigative authorities have not taken steps to investigate the crime and determine the cause of death, Ludmilla Alexeeva, the head the Moscow Helsinki Group, said today.
According to the Observer's Sunday issue, the United Kingdom has blacklisted 60 Russian officials connected to the case, as has the United States.
In late July, the U.S. State Department entered the individual onto a visa blacklist before Congress adopted legislation to freeze their bank accounts and ban their entrance to the country. The department declined to give their names, but the Washington Post said the list includes about 60 individuals.
Magnitsky, who was accused of corporate tax evasion in relation to his work for the Hermitage Capital investment fund, died in an investigative isolation ward in November 2009. According to the Prosecutor General's Office, his death was caused by cardiovascular insufficiency.
The criminal case against Magnitsky was terminated by the Investigative Committee due to his death, but the Prosecutor General's Office decided to resume the investigation. Magnitsky's relatives have demanded that the case against him be dropped.