State Duma adopts bill extending powers of Russian Investigative Committee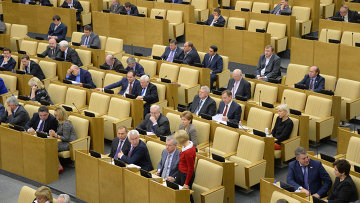 13:01 16/07/2019
MOSCOW, July 16 (RAPSI) – The lower house of Russian parliament adopted in a final third reading on Tuesday a bill giving the Investigative Committee powers on organizing and conducting forensic examinations.
The bill extending the Investigative Committee's authority was submitted to the State Duma by President Vladimir Putin in March. Amendments are proposed to laws On the State Forensic Expert Activity in Russia and On the Russian Investigative Committee.
According to the draft law, the Investigative Committee would be entitled to establish special state forensic expert institutions and expert divisions.
Moreover, the Investigative Committee would be authorized to organize and conduct molecular genetic, computer forensic, video control, research and information, construction and technical, phonoscopic, linguistic, financial, psychophysiologic, graphologic, dactyloscopic, medical and ballistic examinations, an explanatory note to the bill reads.
Russia's Investigative Committee would also receive a right to maintain law during these examinations.