State Duma passes bill allowing citizens to get land for free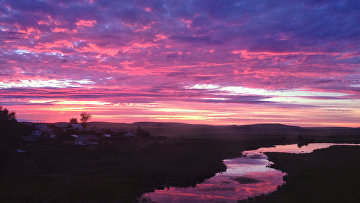 17:59 14/07/2017
MOSCOW, July 14 (RAPSI) – The State Duma has passed a bill introducing several changes to the law on the so-called "Far East hectare", specifying reasons for refusal to provide a land plot as well as increasing the number of affected territories.
The law permitting Russia's citizens to get one hectare of land in regions of Russian Far East for free once in their lifetimes was signed by President Vladimir Putin in 2016. Such plots will be given for a 5-year term on condition they are free and clear of all liens and encumbrances, and are freely tradable.
The new bill specifies procedure for provision of information about the land plots not falling under the program and reasons for potential refusal to provide plots that do fall under it. Such reasons include crossing borders of other plots, territorial zones and inhabited areas. In this case, in a 30-day period citizen has a right to have his land plot reconfigured or may take another land altogether.
According to the bill, territories falling under the program may be increased. The document removes restrictions on the use of land plots with protected forests of certain categories as well as lands plots listed in licenses for certain kinds of mining if provision of land is not going to halt mining activity.