Additional 400,000 hectares to be allocated as "free land" in Russia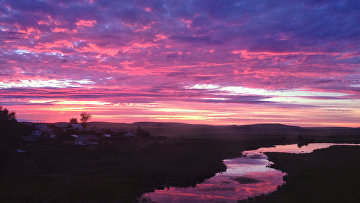 13:23 13/07/2016
MOSCOW, July 13 (RAPSI) – Over 400,000 hectares of land on Kamchatka are going to be additionally allocated in accordance with the Federal law on the so-called "Far East hectare", the statement from the press-service of the regional government reads.
This idea was proposed by the regional authorities to the Federal Service for State Registration, Cadastre and Cartography (Rosreestr) and the Ministry for the Development of the Russian Far East.
Initially, newly allocated territories did not fall under the "hectare" law regulation because of presence of large deposits of peat. However, the change was made because these territories are in close proximity to key settlements and are in high demand.
On June 1, the federal law on the so-called "Far East hectare" entered into force.
In April, the State Duma, the lower house of the Russian Parliament, adopted a law permitting Russia's citizens to get one hectare of land in the Far East, Yakutia, Kamchatka, Primorye, Khabarovsk, Amur, Magadan, and Sakhalin regions, as well as in the Jewish Autonomous Region and Chukotka for free once in their lifetimes. Such plots will be given for a 5-year term on condition they are free and clear of all liens and encumbrances, and are freely tradable.
Those willing to have a hectare (about 2.5 acres) of land for free can choose desirable locations online and fill all necessary registration documents. The procedure envisages a 30-day period to reject, suspend, or agree applications on the part of respective land owners (a municipality or forestry authorities); therefore, first parcels could be allotted by end of July 2016.
After three years users will have to account for the way they have used their plots to an authorized agency, and in case parcels have not been used for the designated business purposes the respective rights should be voided. If account is satisfactory, after the initial term of use (five years), the parcels will be subject to lease or ownership. The land in the forestry fund may only be leased, but converted to ownership rights after 10 years of lease.
The law permits to obtain a hectare of land per each family member and allows collective applications for organization of large-scale businesses.
The land is to be allotted in stages. Residents of certain selected municipalities in the Far East Federal District are the first in line since June 1, 2016; from October 1, plots of land will be available across the whole territory of the District. Only the citizens registered in the District will be entitled to get parcels until February 1, 2017; after this date the land will be available for all citizens.