Fines for extremism in Russian media may reach $17k - report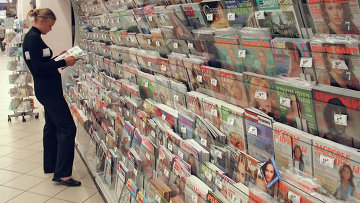 11:27 22/12/2014
MOSCOW, December 22 (RAPSI) - The Russian Government has submitted a set of amendments to the State Duma that introduce a one million ruble fine ($17,000) for extremist statements and any justification of extremism or terrorist activity in the media, Kommersant daily reports on Monday.
According to the newspaper, if approved, the amendments would be made to the article on the violation of media freedom in the Code of Administrative Offenses. The new penalty would apply to anyone found guilty of producing media content that calls for or justifies terrorist or extremist activity. Media outlets could be fined 100,000 to 1 million rubles ($1,700 to $17,000) and could have any violating materials confiscated.
The government also proposed fines of 20,000 to 200,000 rubles ($339 to $3,396) for production and release of media content that promotes violence and abuse.
Last November, the Security Council met for a special meeting to discuss the prevention of extremism and extremist ideology. Last Friday, the State Duma passed, in the second and third reading and without discussion, amendments that prohibit an individual who is or was part of an organization that was declared extremist by a court ruling from incorporating an NGO for ten years.