Russia considers measures to boost internet industry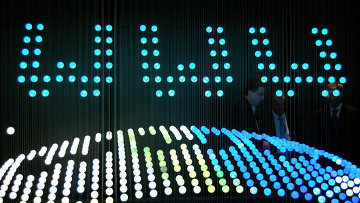 10:42 21/11/2014
MOSCOW, November 21 (RAPSI) – The Russian Association for Electronic Communications (RAEC) is cooperating with government agencies to devise measures to stimulate the development of the internet industry, TASS reported on Friday, citing Maxim Ksenzov, deputy head of the Russian telecommunications regulator, Roskomnadzor.
The recent seventh internet forum, Russian Interactive Week (RIW), discussed measures that would stimulate and protect the internet industry through taxation and to boost e-commerce, Ksenzov said. The measures will be formulated as "government programs for developing data center infrastructure, training personnel and creating conditions that will encourage them to remain in Russia."
Ksenzov believes that work on electronic governance would continue, along with the localization of large businesses such as Google, Facebook and Twitter.
He said that localization would focus on taxes. As of now, these companies transfer nearly all of their revenues to an offshore area in Ireland.
Moreover, they have no senior managers in Russia who can answer questions from Russian government agencies. For example, Ksenzov said, CTC Media, which is a US company, is listed on the New York Stock Exchange but has [Russian] lawyers and managers and all the necessary licenses and pays fees and other contributions in Russia.
The Roskomnadzor official said that similar measures were taken in the Czech Republic, which recently filed a lawsuit to ensure that Google register in the country, because personal data were disclosed in a recent footage of Czech streets.
Ksenzov believes that localization will not create obstacles for business but will create equal competition for Russian and foreign companies.