Ministry proposes criminal liability for trade in transplant organs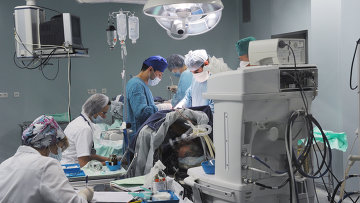 15:58 16/05/2013
MOSCOW, May 16 (RAPSI) - The Healthcare Ministry has proposed adding an article to the Criminal Code on liability for illegal trade in transplant organs, Lyudmila Lotsman, an aide to the healthcare minister, said on Thursday.
Nikolai Daikhes, chairman of the Civic Chamber commission monitoring healthcare reform and demography, said he is worried that laws are drafted to permit organ transplants not only at government hospitals but also at private institutions.
Russia's chief transplant specialist Sergei Gotye does not rule out that commercial healthcare institutions may be allowed to work in transplantation. He said patients who need transplants are placed on the federal waiting list and thus cannot jump ahead of the line even if they wait for the surgery in a private hospital.
Moreover, private hospitals would not only make transplant surgeries but also supply donor organs, Gotye said.