Russia considers ban on organ donations by deceased orphans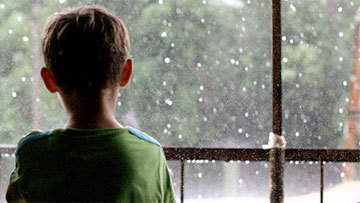 14:29 29/04/2013
MOSCOW, April 29 (RAPSI) - Parentless children will not be able to serve as organ donors after their death, according to a bill on organ transplantation sponsored by the Healthcare Ministry, Lyalya Gabbasova, the minister's aide, told reporters on Monday.
"Parental consent to transplant a child's organs will be important. Orphans and children [whose parents have lost custody of them] therefore cannot donate," she said.
The new law on organ donation and transplantation, which was drafted by the Healthcare Ministry, calls for the compilation of a database in which Russians will be able to consent to or prohibit the transplantation of their organs after death.
According to the present law, anyone's organs can be taken and used for a transplant unless there is an explicit ban against doing so. This provision will remain in effect. The new law will also allow posthumous child organ donations.
The Healthcare Ministry will submit the bill to the government in early 2014. The amendment comes on the heels of sensational, but still unsubstantiated statement made by Russian Children Rights Ombudsman Pavel Astakhov, who asked the authorities to investigate claims that the organs of adopted Russian children who have died in the United States have been removed and given to other children.