Adoptive families in Russia to receive the same benefits as large ones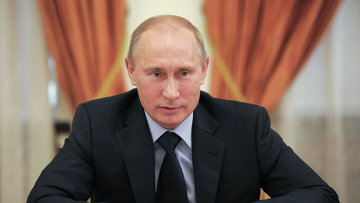 14:16 30/04/2013
MOSCOW, April 30 (RAPSI) - President Vladimir Putin has recommended that regional authorities grant adoptive families the same benefits as those enjoyed by large families by June 30, the Kremlin's press office reported on Tuesday.
During a televised question and answer session on April 25, Putin spoke with the Kuzmenko family, which has three birth children and 12 adopted children. During the conversation a suggestion was made that adoptive families should be made equal in entitlements to large families with birth children.
Putin found the suggestion fair enough and vowed to pass the instructions along to the relevant authorities.
A family is considered large in Russia if it has three birth or adopted children until the youngest child turns 16 or until the youngest child receiving an education turns 18.
In accordance with a presidential executive order on social benefits for large families dated May 5, 1992, such families have priority in receiving land plots in the countryside, easy loans and subsidies, as well as interest-free loans for buying construction materials and for building housing. Large families also enjoy a number of healthcare and educational benefits.
The issue of adoption has received heated attention as Russia passed in December 2012 the Dima Yakovlev Law, named for a two-year-old Russian boy who died of heat stroke after his adoptive American father left him locked in a car for hours on a hot summer day in 2008. His father was later acquitted on charges of involuntary manslaughter, inciting a wave of criticism in Russia.