Russian MPs seek ban on foreign education for children of officials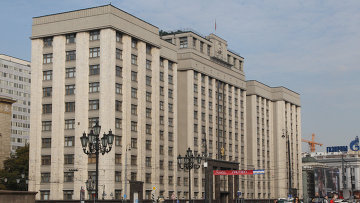 12:09 29/12/2012
MOSCOW, December 29 – RAPSI. A Just Russia party is planning to submit to the State Duma a bill that would prohibit the children of state officials, judges, and the senior management of state corporations from studying abroad, Izvestia daily reported on Saturday.
"If all children go to study in the west, then the Russian education system will inevitably decline," Oleg Nilov, sponsor of the bill and State Duma lawmaker, said.
Russia's ruling United Russia party proposed a similar initiative not long ago.
The issue drew attention after Alexei Navalny, a lawyer known for his campaigning against corruption, published information on State Duma Deputy Speaker Sergei Zheleznyak daughters, one of whom studies in the United Kingdom and the other in Switzerland. Navalny accused Zheleznyak of hypocricy as a lawmaker and "patriot", stipulating that while he staunchly supported the controversial U.S. adoption ban, his daughters openly parade lavish lyfestyles out of reach for the majority of Russian children, orphaned or otherwise in need.
Alexei Mukhin, President of the Center for Political Information, an independent consulting company, warns against the initiative which in his view may contradict the Constitution.
"It will punish state officials who worked honestly and want to make sure that their children get the best education abroad," he said.