Russian Senators oppose foreign assets ban for civil servants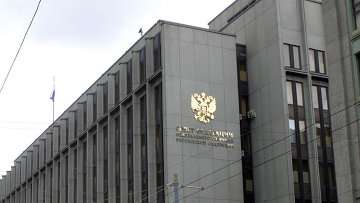 11:56 18/09/2012
MOSCOW, September 18 - RAPSI. The Council of the Federation Committee on Constitutional Legislation, Legal and Judicial Affairs and Civil Society Development believes it is unjustified to prohibit state officials from having bank accounts and property abroad.
A draft law prohibiting state officials from owning property abroad and opening accounts in foreign banks was previously submitted to the lower house, or State Duma.
Violations stipulate a fine of up to 10 million rubles ($326,170), or five years in prison.
"The limiting of the rights of officials which may come about by the adoption of relevant laws is unjustified and violates the rights of Russian citizens," committee chairman Andrei Klishas told journalists on Tuesday.
The senator said that instead of limiting citizen's rights it is necessary improve the income declaration system for officials and members of their families, as well as making their expenses transparent.
Federation Council Vice Speaker Alexander Torshin said earlier the draft bill is related to the recently adopted law on nonprofit organizations, which requires nonprofit organizations to disclose information about their foreign sources of financing.