Defendant in ex-minister Abyzov's embezzlement case arrested in absentia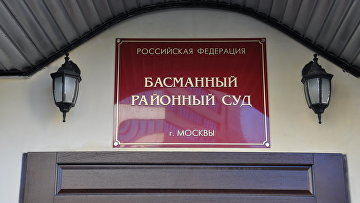 16:02 29/05/2020
MOSCOW, May 29 (RAPSI) – Moscow's Basmanny District Court on Friday issued an arrest warrant for Konstantin Tyan, a former chief of the Moscow office of ex-Minister for Open Government affairs Mikhail Abyzov, in a 4 billion-ruble (about $60 million at the current exchange rate) embezzlement case in absentia, the court's press office told RAPSI.
Additionally, Tyan is charged with participation in a criminal gang. The defendant is to be put in detention for 2 months when extradited or arrested.
Abyzov and other defendants were arrested in late March 2019 as part of the 4 billion-ruble embezzlement case.
Investigators believe that Abyzov acting as beneficiary owner of several offshore companies organized a criminal group to steal the money belonging to two energy companies supplying electricity to Siberia. Later, the embezzled funds were moved overseas.