Seizure of shares in case of ex-minister Abyzov upheld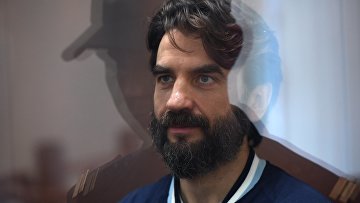 13:05 24/01/2020
MOSCOW, January 24 (RAPSI) – The Moscow City Court on Friday upheld seizure of shares of Cypriot companies deposited on the accounts of Russia's Sovcombank as part of the 4 billion-ruble ($64 million) embezzlement case involving ex-Minister for Open Government affairs Mikhail Abyzov, RAPSI reported from the courtroom.
The securities worth 16.5 billion rubles ($267 million) to be kept under attachment until June 25. However, their belonging personally to Abyzov was excluded from a lower court order.
The former government minister is charged with organizing a criminal group and embezzling 4 billion rubles ($62 million) with co-conspirators from two energy companies supplying electricity to Siberia.
Investigators claim that the alleged crimes were committed between April 2011 and November 2014 while the alleged embezzled sum were taken out of the country.
A Moscow court ruled in March that Abyzov and other defedants should be held in a pre-trial detention facility.