Fourteenth person on business ombudsman's London List returns to Russia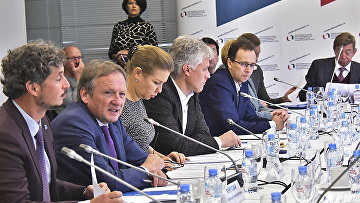 14:36 31/01/2020
MOSCOW, January 31 (RAPSI) – Mikhail Yershov, the fourteenth businessman entered on the so-called London List, has returned to Russia, the press service of business ombudsman Boris Titov reports.
In December, charges against the co-founder of Uvarovo Buttermaking Plant Elevator were dropped after then Prosecutor General Yury Chaika issued an order declaring the case illegal. The order read that investigators' conclusions on involvement of Yershov and the factory's CEO Naumov countered collected case materials, the statement reads.
According to Titov's office, the businessmen were charged with lowering the VAT amount in the butter dairy's tax declarations by 79.8 million rubles ($1.3 million) between 2012 and 2014, and by 57 million rubles in 2015-2016. They were also accused of fraudulent acquisition of state funds by organization of illegal VAT refund from the budget.
The so-called London List is a conventional name for a register of ex-Russian entrepreneurs residing abroad while under criminal investigation in the Russian Federation, who wish to return to their home country if provided guarantees that they are not to be placed in detention.
Earlier, President Vladimir Putin ordered then Prosecutor General Yury Chaika, Chairman of the Investigative Committee Alexander Bastrykin, Director of the Federal Security Service Alexander Bortnikov and Interior Minister Vladimir Kolokoltsev to elaborate concerted decisions on all defendants includer in the London List.