Probe into ex-St. Petersburg penitentiary official accused of $11k graft completed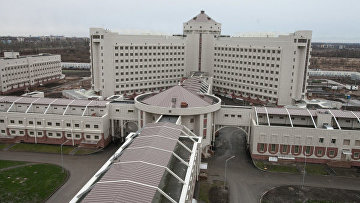 14:00 07/11/2019
MOSCOW, November 7 (RAPSI) – Investigation into a 710,000-ruble ($11,000) bribery case against ex-deputy chief of the Federal Penitentiary Service's (FSIN) St. Petersburg and Leningrad Region directorate Sergey Moiseyenko has been completed, a statement of the Investigative Committee's press service reads.
The case has been forwarded to prosecutors for approval of indictment.
According to case papers, from March 2010 to August 2015, Moiseyenko received over 710,000 rubles from CEOs of two commercial organizations for common protection. In particular, he ordered his subordinates to sign without delays reports of completion, cover them, pay advances at the start of every year at the maximum value stipulated by a state contract signed earlier.
He also acted in favor of these businessmen and their companies during execution of a state contract for performance of contractual construction works for the detention center Kresty-2 in the Leningrad Region, the statement says.
Moreover, Moiseyenko was a defendant in a murder case. On Wednesday, the Russian Supreme Court overturned his acquittal of organization of assassination against his subordinate. The case was sent to a first-instance court for reconsideration.