Ex-St. Petersburg penitentiary official charged murder to stay in detention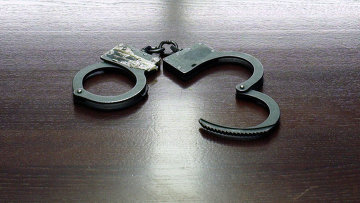 13:59 06/03/2018
ST. PETERSBURG, March 6 (RAPSI, Mikhail Telekhov) – Detention of ex-deputy chief of the Federal Penitentiary Service's (FSIN) St. Petersburg and Leningrad Region directorate Sergey Moiseyenko charged with organizing the murder of his subordinate, Colonel Nikolay Chernov, has been extended until June 2, RAPSI has learnt in the St. Petersburg City Court.
The court also extended detention for the alleged killer Sabir Sadykov until early June.
According to prosecutors, Moiseyenko organized the murder of Chernov because of a duty conflict and personal enmity. On March 2, 2017, Sadykov fired at least 6 shots at Chernov. The victim died in a hospital on March 7.
Moiseyenko additionally stands charged with taking bribes from businessmen Ruslan Khamkhokov and Viktor Kudrin.
As reported earlier, between May 2007 and December 2012, Nikolay Barinov, then FSIN deputy director and supervisor of building a detention facility in St. Petersburg, regularly received bribes from top managers of firms engaged in the construction.
In particular, he promised Khamkhokov and Kudrin, to assist in execution of necessary documents on rendered services for the money reward in the amount of not less than 12% of each funds transfer of funds allocated for the work performance to the companies' accounts. The construction companies' heads transferred the money through Moiseyenko.