Russian teen gets 7 years for knife rampage in school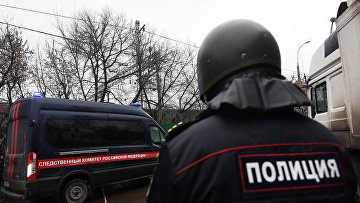 11:09 29/04/2019
MOSCOW, April 29 (RAPSI) – A teenager, who had initiated a stabbing rampage in his school in the Russian city of Perm, was found guilty of attempted murder and received 7 years behind bars, the Investigative Committee's press service reports Monday.
His accomplice earlier was sentenced to 9 years and 8 months in prison.
On January 15, 2018, a student in the 10th grade and a former pupil of the same school in Perm intentionally caused multiple stab wounds to nine 4th graders and their teacher. The victims were hospitalized. The alleged attackers have been charged with attempted murder of more than two children collusively committed by a group of persons.
About 30 persons were recognized as victims in the case.