Two teens charged with attempted murder after stabbing rampage in school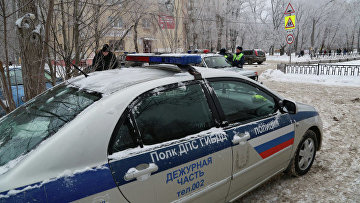 13:20 17/01/2018
MOSCOW, January 17 (RAPSI) – Two teenagers have been charged with attempted murder of more than two people after a stabbing rampage in a school in the city of Perm, the Investigative Committee's press service reports.
On Monday, the Motovilikhinsky District Court of Perm ordered detention of the defendants, who are currently undergoing treatment in a hospital, the court's spokesperson Yulia Makarova told RAPSI. The teenagers will be put in jail after their discharge from the hospital.
On January 15, a student in the 10th grade and a former pupil of the school intentionally caused multiple stab wounds to nine 4th graders and their teacher. The victims were hospitalized. The accused boys also injured themselves and were put in a hospital as well.
According to Anna Kuznetsova, Russia's children's rights commissioner, one of the defendants was registered with a juvenile affairs commission in 2012 because of addiction to aggression.