Russian commercial court orders Sheremetyevo customs to return over $2 mln to Apple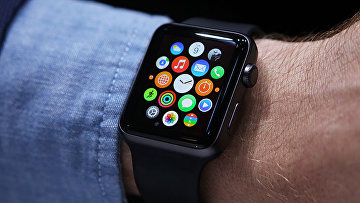 14:55 13/11/2018
MOSCOW, November 13 (RAPSI) – The Moscow Regional Commercial Court ruled in favor of Apple Rus, the Russian subsidiary of the U.S. corporation, in a dispute over the recovery of more than 147 million rubles ($2.1 million) from the Sheremetyevo customs service, RAPSI learnt in the courtroom on Tuesday.
The court said the Sheremetyevo customs should make alterations to a respective bill of entry and return excessive customs payments of 42.9 million rubles ($638,300) and 104.1 million rubles (about $1.4 million) of interest to the applicant.
In September 2017, the Supreme Court of Russia granted an appeal by Apple Rus and invalidated the Federal Customs Service's decision on classification of Apple "smart" watches. The court therefore vacated lower courts' rulings in favor of the Russian Customs.
In late 2015, the Federal Customs Service changed the classification of Apple Watch devices from duty-free communication units to ordinary wristwatches with import custom rates up to 10%.
The company disagreed with the new classification and turned to courts. According to Apple Rus, Apple "smart" watches must be classified as communication units because these high-technology devices contained electronic elements.