Apple seeks to recover $2.1 million from Moscow's Sheremetyevo customs service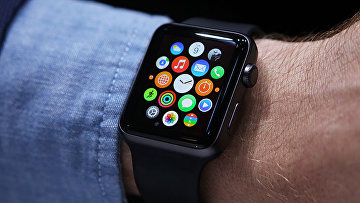 16:51 10/08/2018
MOSCOW, August 10 (RAPSI) – Apple Rus, the Russian subsidiary of the U.S. corporation, has asked the Moscow Regional Commercial Court to recover over 146 million rubles ($2.1 million) from the Sheremtyevo customs service, the court ruling reads.
The court postponed review of the case until August 31. The plaintiff seeks to return excessive customs payments of 42.9 million rubles ($638,300) and 103.2 million ($1.4 million) rubles of interest.
In September 2017, the Supreme Court of Russia granted an appeal by Apple Rus and invalidated the Federal Customs Service's decision on classification of Apple "smart" watches. The court therefore vacated lower courts' rulings in favor of the Russian Customs.
In late 2015, the Federal Customs Service changed the classification of Apple Watch devices from duty-free communication units to ordinary wristwatches, which import custom rate may reach up to 10%.
The company disagreed with the new classification and turned to court. According to Apple Rus, Apple "smart" watches must be classified as communication units because these high-technology devices contain electronic elements.
Apple Corporation was founded by Steve Jobs, Steve Wozniak and Ronald Wayne in 1976. The company is engaged in producing personal and tablet computers, audio players, cellphones, "smart" watches and software.