ECHR has no right to review Georgian claims against Russia over 2008 conflict – official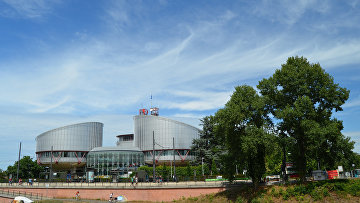 16:59 23/05/2018
STRASBOURG, May 23 (RAPSI) – Georgia's claims against Russia over military conflict in Southern Ossetia in 2008 can't be reviewed by the European Court of Human Rights (ECHR), the Russian side has stated during hearings.
The court has no jurisdiction over this case because it concerns international law, Deputy Minister of Justice and Russia's representative at the ECHR Mikhail Galperin said.
According to Galperin, a notion of that Russia's planned military operation and aggression is baseless. Russia had to protect peacemakers and civilians during the conflict in response to Georgia's actions; there was no attempt to take control over the region, the official stated.
Lawyer representing Russia Michael Swainston said that Georgia committed "a barbaric attack" on the city of Tskhinvali and Russian peacemakers. He added that photo documents provided by Georgia may have been forged.
Georgia filed the application with the court in 2008 stating that Russia violated articles 2 (right to life), 3 (prohibition of torture), 5 (right to liberty and security), 8 (right to family life), 13 (right to an effective remedy) as well as articles 1 (protection of property) and 2 (right to education) of the Protocol One of the European Convention on Human Rights.
On the night of August 8, 2008, Georgian troops attacked South Ossetia and destroyed a part of its capital, Tskhinvali. Russia moved its troops into the republic to defend the many residents with Russian citizenship. Five days later, Russia forced the Georgian troops from the country. Meanwhile, Abkhazia, which has been a de facto independent republic since 1993, ousted Georgian troops from the Kodori Gorge.
On August 26, 2008, Russia recognized the sovereignty of Abkhazia and South Ossetia - two autonomous regions within Georgia that began fighting for independence before the Soviet Union collapsed.