Moscow engineering bureau demands $32 mln from Rostec embezzlement case defendants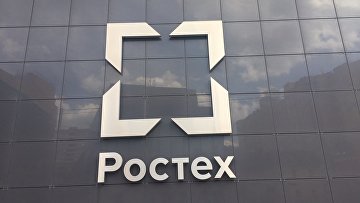 13:28 21/05/2018
MOSCOW, May 21 (RAPSI) – The Moscow engineering bureau Compass has filed a 2-billion-ruble ($32 million) claim against defendants in Rostec Corporation embezzlement case, defense lawyer Yulia Bondarenko has told RAPSI.
On Monday, the Moscow City Court upheld a lower court's ruling to extend seizure of the defendants' assets as interim relief. Prosecutor during the hearing said that the seized assets including transport vehicles, residential and non-residential premises and a land plot, practically belong to ex-CEO of Compass Murad Safin and ex-CEO of Prompostavka company Ruslan Suleimanov.
According to investigators, Safin being a top manager of Compass, which is Rostec subsidiary, signed contracts with shell companies. The state corporation's money was transferred to the firms' accounts to be later cashed.
In 2016, the Interior Ministry reported that 10 individuals were arrested in embezzlement of more than 800 million rubles ($12 million) from Rostec. An organized group participating in implementation of state defense procurement and acquisition and foreign trade contracts for the supply of civil and military purpose products made deals by using dummy companies from 2011 to 2016, spokeswoman Irina Volk told journalists in December 2016.