Six other suspects in $13 mln embezzlement at Rostec Corporation arrested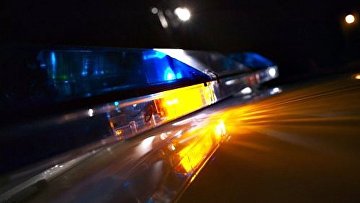 12:56 19/12/2016
MOSCOW, December 19 (RAPSI) – Moscow police have arrested six other individuals suspected of being involved in a fraudulent scheme to embezzle 800 million rubles ($13 million at a current exchange rate) from state-owned Rostec Corporation, the Interior Ministry spokeswoman Irina Volk told journalists on Monday.
Two defendants were put in detention, four others were placed under house arrest, she said.
Large sums of money, seals and stamps of dummy firms have been seized during the searches, the statement reads.
In June, Moscow economic security police in cooperation with the Federal Security Service (FSB) arrested four suspects in embezzlement of more than 800 million rubles ($12 million) from the state corporation.
An organized group participating in implementation of state defense procurement and acquisition and foreign trade contracts for the supply of civil and military purpose products made deals by using dummy companies from 2011 to 2016, according to the Interior Ministry representative.
Kommersant newspaper reported earlier that former Director General of the Moscow design bureau Compass Murad Safin and ex-head of Prompostavka company Ruslan Suleimanov are suspected of embezzlement.
Abovementioned companies are Rostec subsidiaries.