Moscow court upholds sentence in GLONASS-M embezzlement case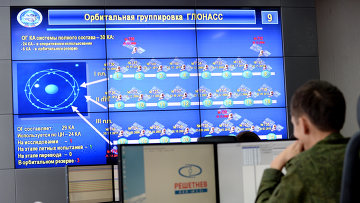 15:13 10/04/2018
MOSCOW, April 10 (RAPSI) – The Moscow City Court has upheld sentence against former top managers of Russian Space Systems and Mercury companies in a criminal case over embezzlement of nearly 400 million rubles ($6.3 million) allocated for GLONASS-M space satellite vehicles, RAPSI correspondent reports from the courtroom.
In December, the Ostankinsky District Court of Moscow convicted four persons in relation to the case. Top managers of the companies Igor Krylov, Vitaly Tolmachev, Alexander Polyakov and Aleksey Diorditsa were sentenced to prison terms ranging from 4 to 6 years.
As previously reported, the defendants have embezzled budget money under contracts concluded between Mercury company and Russian Space Systems for supplies of details for GLONASS-M satellites.
The Global Navigation Satellite System (Glonass), which was officially launched in 1993, is a Russian counterpart to the U.S. Global Positioning System (GPS). It provides data for real-time positioning and speed of surface, sea and air objects to within an accuracy of one meter.
The GLIONASS program was initiated in the 1970s but underwent a radical revamp in 2001. The 24 satellites comprising the system were put into orbit by 2010, though only after several costly malfunctions and launch failures by carrier rockets. The program has cost 140 billion rubles ($2.4 billion) to date, and its budget for 2012-2020 stands at a further 326 billion rubles ($5.6 billion at the current exchange rate).