Suspects in GLONASS embezzlement case to go on trial – investigators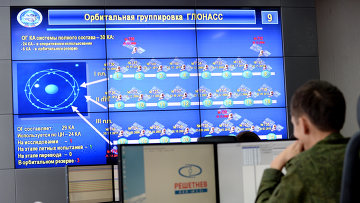 16:49 30/05/2016
MOSCOW, May 30 (RAPSI) – Suspects in the criminal case over embezzlement of more than 100 million rubles ($1.5 million) at Glonass satellite program are going to face trial in the Moscow Region, official representative of the Investigative Committee Vladimir Markin announced on Monday.
"At the moment investigators have gathered enough evidence," Markin said.
The Global Navigation Satellite System (Glonass), which was officially launched in 1993, is a Russian counterpart to the US Global Positioning System (GPS). It provides data for real-time positioning and speed of surface, sea and air objects to within an accuracy of one meter.
The Glonass program was initiated in the 1970s but underwent a radical revamp in 2001. The 24 satellites comprising the system were put into orbit by 2010, though only after several costly malfunctions and launch failures by carrier rockets. The program has cost 140 billion rubles ($2.6 billion) to date, and its budget for 2012-2020 stands at a further 326 billion rubles ($6.15 billion).